P.3/4
Welcome to our P3/4 page!
After many months away from school, we are all adjusting to our new classroom and school routines. Things are a little bit different, but we are all just delighted to be back in school again!
Our class is made up of 9 children in P3 and 19 children in P4. We will all be working together and learning to our fullest potential.
This first half term, we will be focusing on the topic 'Safe and Sound'. Within this topic, we will be learning more about keeping safe in different places, such as the beach, the road and the park. We will discuss the importance of using the Internet safely. Our topic will also focus on the current measures in place to keep us all safe from Covid-19.
In Numeracy, we will be working on the place value of numbers, adding and solving problems using our mental maths skills. We will focus on measuring using standard and non-standard units, the properties of 2D and 3D shapes and collecting and interpreting data.
In Literacy, we will be doing lots of work to develop our use of grammar, adding detail to our sentences and completing weekly comprehension activities. We will be reading our reading books in class only for the foreseeable future and will have opportunities to read every day.
A very busy few weeks are ahead but we are all more than ready to get back to our learning.
Keep checking our page to find out what we have been getting up to!
Bye for now!
Latest Photographs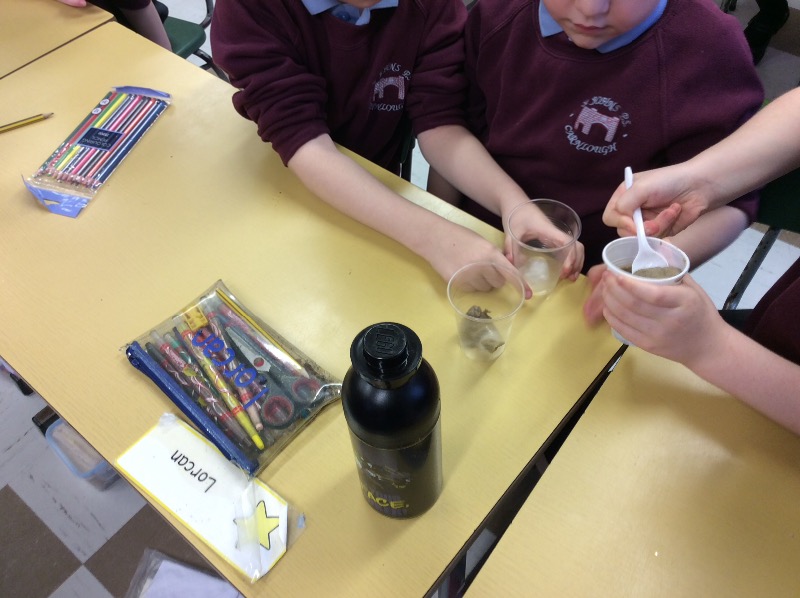 Class Photograph
&nsbp;
St John's Primary School, Carnlough, 49 Bay Rd, Ballymena BT44 0HJ Phone 028 28 885 646